Our Fleet
Choose from a wide selection of Party Buses, we have every type of Party bus available to meet your needs. We also take custom orders and will help you acquire a specific Party Bus.
Testimonials
"
Hands down the BEST night and experience I could ask for on a Party bus!! Both of the owners were so friendly and made the contracting part so easy!! Our driver Robert was so friendly and was on time and informative for every stop we had!! I will use SQ party Bus again and so
"
"
Had an awesome time on the party bus! Our driver Manny gave excellent customer service! Thank you Manny for taking great care of us, and getting us home safe. I will definitely use this company again.
"
"
I had an amazing time on this party bus!! We rented it for my Bridal Shower turned Bachelorette Party, and I could not have asked for a better experience. The driver was freaking awesome, and he even made sure all was well at the end of the night…when clearly, "one too many" happened 😂. Overall
"
"
This bus company has great customer service. Shane kept me updated throughout the whole process. We had prom party of 47 and we all fit perfectly of the Duke bus. The air conditioner went out half way through the ride but was fixed ASAP. Our driver Manny was great and very professional. They were about
"
"
SQ Party Bus and Limo is an awesome company! I have never experienced such great customer service from a party bus company. From Shane being very professional and helpful over the phone to Trey, our driver, providing us with the best customer service we could have asked for. Trey's communication was excellent; he continuously kept
"
"
Wonderful prom with a great driver Matt! We had a lot of fun on the duke party bus there was 46 of us and it was a blast. Shoutout to Matt he was a lot of fun and had us there on time and safe! Thank you SQ Party Bus!
"
About Us
We are Atlanta's premier party bus rental service! We have served Atlanta for over a decade and we have had the opportunity to serve thousands of clients in that time. Our party buses and our service is second to none, and that is not a joke. We beat the competition in both price and service, not to mention that we have the best wedding party bus selection. Please preview our party buses to catch a glimpse of what is available to rent. We have vehicles that can accommodate between 14 to 56 passengers in comfort and style. Some of our most popular requests are for weddings, birthday party buses, and proms! Take a ride in one of our luxurious and spacious party bus rentals for your special event or party today! Give us a call, or use our website to receive a quote or to make a reservation.
Cheap Atlanta Party Buses & Limos
We have had the humbling opportunity to leverage ourselves as the largest and most affordable party bus service in Atlanta providing you with superior quality of both vehicle and service. Your satisfaction and enjoyment are our top priority. We have an untarnished history of providing reputable party bus service in Atlanta. For your next special event, celebration, or party, there is no better choice than to use one of our premium limo buses!
Are you and your friends going for a night on the town? Then hop in the party bus and let us take the party to your doorstep. Dance, sing, drink, and party all the way to the venue and all the way back! Let us take you to Opera Night Club, where you can dance, drink, and party in a fun and inviting atmosphere! Perhaps you are visiting and you and your friends would rather go sightseeing? In that case, we will take you over to the Downtown Atlanta, where you can see the sites!
Our luxury party buses were custom built by professional party bus manufactures with the highest quality workmanship. Most of our Atlanta party buses have hardwood flooring, LCD TV's with satellite service, dance poles, wet bars, the amenities you choose, and so much more! Fiber optic lighting helps set the party mood as the road becomes your dance floor! We have access to every party bus on our web site. Not only that, but when you see our fleet, you are seeing the exact party bus that will be picking you up.
Choose your amenities, style, the amount of passengers you want to party with, and the time and date you want the limo bus rental for, and one of our professional chauffeur's will be there to pick you up and take you safely to your destination! Who needs a designated driver? How about our bachelorette party bus! Let us take the wheel for you so that there is no one friend being left out of the party! What are you waiting for? Call today to get your reservation taken care of!
Book Online Today And Travel In Comfort On Your Next Trip
Call Us On 770-407-7070 or Email booking@sqlimo.com
Online Booking
Latest News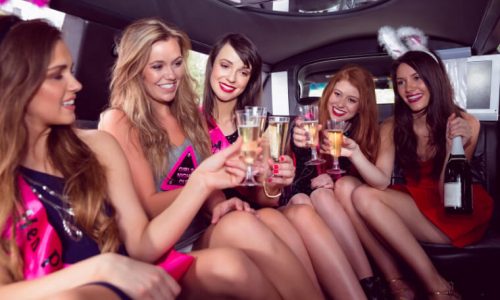 Bachelor and Bachelorette parties have become favorite American traditions. The best man or maid of honor typically takes over planning the party. It's a good idea to consult with the bride or groom and make sure they're happy with the party ideas too. While you work out the destinations — whether clubbing, renting a cabin